Detail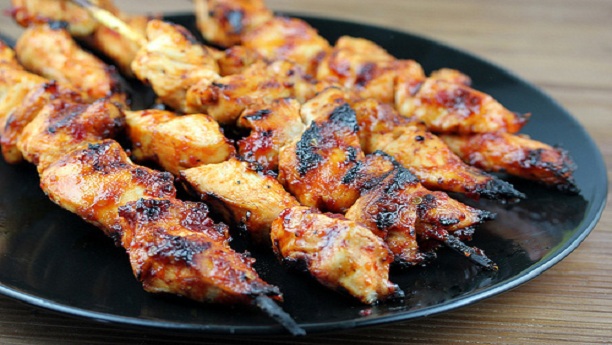 Ingredients :
Chicken cubes 1 kg
2 tablespoons Soy sauce
1 Teaspoon Salt or to taste
Amchoor 2 tablespoons
1 tablespoon olive Oil
1 tablespoon Honey
I tablespoon Tomatoe puree
1 /2 cup Lemon juIce
Sticky Chicken Skewers Method / Tarika:
Mix all the ingredients in a bowl and refrigerate for 30 minutes.
Now heat oven to 180 degrees C and after putting the cubes on skewers place them on an oven tray and grill them for 35 minutes turning occasionally.
Spare some of the mixture.
When nearly done, brush coat the skewers with the mixture and let cook for another 5 minutes.
Glazed sticky chicken skewers with the best flavour will be ready.