Shakar Qandi Ki Kheer recipe by Zubaida Tariq. This delightful Desserts recipe of Shakar Qandi Ki Kheer can be ready in approximately 25 Minutes and good to serve around 2-4 People. Follow all the steps recommended by Chef to get a perfect dish.
Published Date : 12/23/2014
By :PK Mart
Detail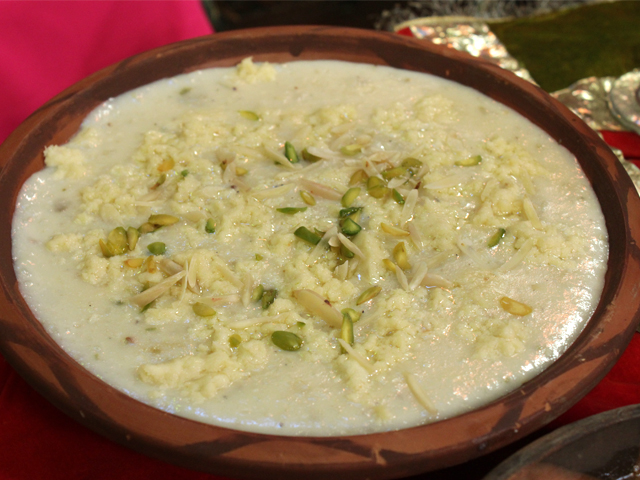 Ingredients
Boiled sweet potato ½ kg
Khoya 250 gm
Fresh milk 1 litre
Boiled rice 1 cup
Sugar 2 cup
Small cardamom 6
Pistachio 15
Almond 15 to 20
Sugar 1 tsp
Method
First grind 6 small cardamoms with 1 tsp sugar. In a pan add 1 liter milk, 1 cup rice and grinded sugar to cook till all mix together.
Now boil ½ kg sweet potato and mash it to mix in milk and stir it quickly.
When its done add 125 gm khoya with 15 to 20 almond and 15 pistachio and cook for more 5 minutes. Dish it out in a clay bowl and garnish it with almond, pistachio and khoya and serve chilled.