Detail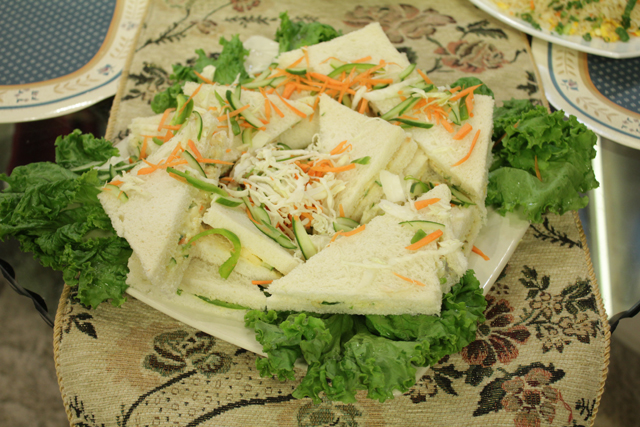 Ingredients
1 small flower of cabbage
1 bread
6 boiled chicken boti
3 finely chopped capsicum
2 carrots
1 packet butter
1 bottle mayonnaise
1 tsp crushed black pepper
Salt as required
1 tsp mustard powder
10 finely chopped almonds
2 chopped apples
½ cup hot milk
Method
In a bottle mix mayonnaise, butter, capsicum, carrots, cabbage, almonds, mustard powder, apples, salt and crushed black pepper and mix well.
Add ½ cup of hot milk and keep aside.
Now put this on the bread slice turn by turn and put the other slice on it and press it.
Now cut the sides of the sandwiches and put in the serving dish.
Delicious Russian salad sandwiches are ready to serve.