Mustard Chicken recipe by Zubaida Tariq. This delightful recipe of Mustard Chicken can be ready in Minutes and good to serve around People. Follow all the steps recommended by Chef to get a perfect dish.
Published Date : 12/26/2014
By :PK Mart
Detail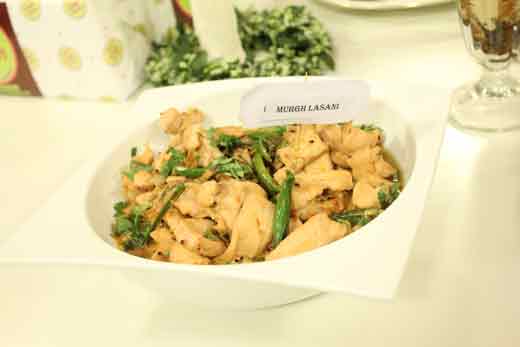 Ingredients
Chicken boneless½ kg
Capsicum2
Fresh red chilies6
Crushed black pepper1 tsp
Garlic crushed1 tsp
Salt½ tsp
Mustard paste2 tsp
Honey2 tbsp
Vinegar2 tbsp
Oil4 tbsp
Method
Marinate ½ kg boneless chicken pieces with ½ tsp salt and 2 tsp mustard paste for 30 minutes.
Heat 4 tbsp oil in pan, add 1 tsp crushed garlic and fry well. Now add marinated chicken and fry well over high flame.
Now add 2 capsicum and 6 fresh red chilies cut into strips, also add 1 tsp crushed black pepper, 2 tbsp vinegar and 2 tbsp honey. Mix well and turn the flame off.
Serve with garlic bread.