Detail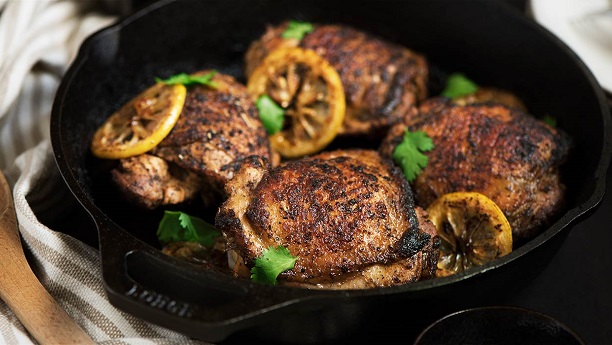 Ingredients :
Chicken breasts 4 washed and cleaned.
Lemon and Herb or Lime andCoriander Nandos sauce/ marinade one bottle. You can get it in superstores.
Oil 2 tablespoons
Lemon juIce 1/2 cup


For rIce:
1 cup rIce 250 gram
Oil 1 tablespoon
Salt and pepper to taste
Arabic spIces 1 tablespoon
Lemon And Herb Chicken And Rice / Nandos Style Method / Tarika:
Cook the rice in a rice cooker with salt, pepper, oil and arabian spices/Keep aside warm.

Take the chicken in a bowl and coat generously with the Lemon and herb sauce or marinade.
Keeo for 4 hours or overnight in fridge.
Take a oiled baking tray and preheat oven to 200 degrees C for 1 - 1 1/2 hour till golden brown and done.
You can also cook on coals ning, brushjing with oil and sauce occassionaly.

Serve both rice and chicken together.