Detail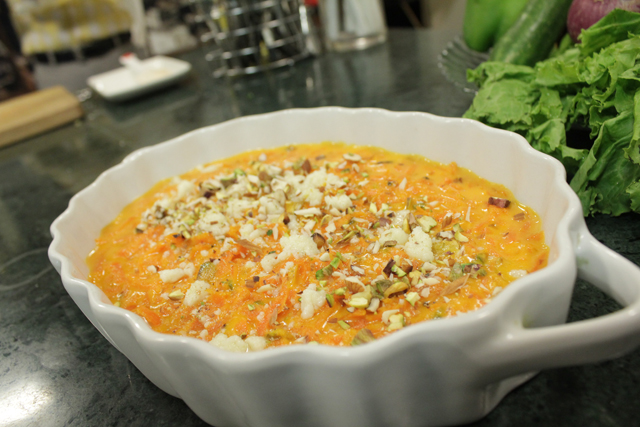 Ingredients
Grated carrot ½ kg
Khoya 125 grams
Sugar a25 grams
Milk ½ litre
Rice flour 1 tbsp
Ground cardamoms 4-5
Chopped almonds 25 grams
Chopped pistachios 25 grams
Kewra 2 tbsp
Zerda colour ¼ tsp
Methods
Grate the carrots and soak them in water. Then boil milk in a pan and add in sugar, carrots and rice flour, cook on a low heat. Keep stirring in frequently, add the cardamoms and let it cook for 15 minutes.
Now when the carrot softens, add in khoya, zerda rung, kewra, chopped almonds, chopped pistachios and mix in everything together.
Take it out in dish and serve chilled.