Detail
Joshua Davey
| | |
| --- | --- |
| Full case name | Gary Locke, Governor of Washington, et al., Petitioners v. Joshua Davey |
| Citations | 540 U.S. 712 (more) 124 S. Ct. 1307; 158 L. Ed. 2d 1; 2004 U.S. LEXIS 1626; 72 U.S.L.W. 4206; 17 Fla. L. Weekly Fed. S 163 |
| Prior history | On writ of cert. to the United States Court of Appeals for the Ninth Circuit. Davey v. Locke, 299 F.3d 748, 2002 U.S. App. LEXIS 14461 (9th Cir. Wash., 2002) |
| | |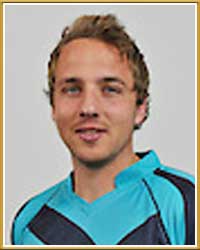 Holding:
The statute was upheld. The Court held that there was nothing "inherently constitutionally suspect" in the denial of funding for vocational religious instruction. Even if there were, Washington had a "substantial state interest" in not funding "devotional degrees."
Background:
vDavey enrolled in Northwest College and received a Promise Scholarship. But when he declared a double major in pastoral ministries and business management/administration, his scholarship was revoked. Davey was given the opportunity to continue under the scholarship but without the pastoral ministries major, but he refused.
The scholarship:
In 1999, the state of Washington legislature created a scholarship, the Promise Scholarship. The scholarships were for roughly $1,250 each and were funded through the State's general fund. They were available for qualified students who enrolled for "at least half time in an eligible postsecondary institution in the state of Washington", but excluded study in theology. This was because the Washington State Constitution specifically states that "No public money or property shall be appropriated for or applied to any religious worship, exercise or instruction".