Cream Caramel recipe by Chef Zakir. This delightful Desserts recipe of Cream Caramel can be ready in approximately 30 Minutes and good to serve around 1-3 People. Follow all the steps recommended by Chef to get a perfect dish.
Published Date : 12/19/2014
By :PK Mart
Detail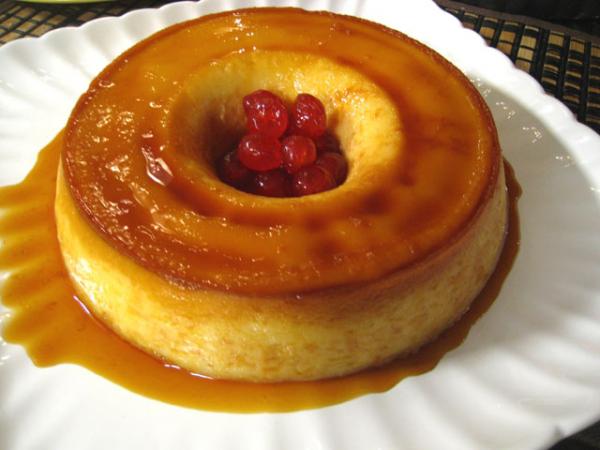 Ingredients
1/2 Kg Milk
7 Eggs
1 cup Sugar
1 tbsp Vanilla essence
4 tbsp Sugar.
Method
In a caramel
mould, heat 4 tbsp sugar. In a bowl, beat together 7 eggs. Then add 1/2 kg milk,
1 cup sugar and 1 tbsp vanilla essence. When mixture is ready, pour into the
mould and bake at 220 c for 20 to 25 minutes. When it changes to a nice golden
color, take out of the oven and cool to bring to room temperature. Cream
Caramel is ready.