Detail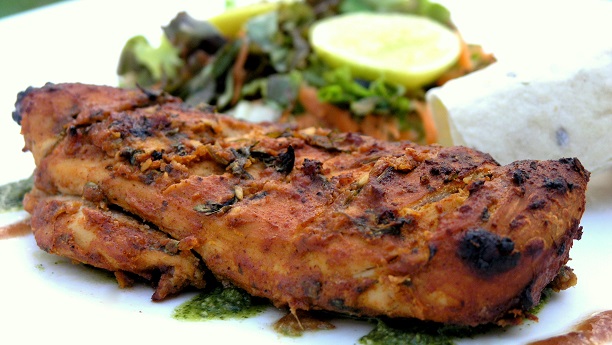 Ingredients :
2 cups Chicken breasts, halved and cut into large cubes
2 cups plain yogurt
1 medium onion chopped
2 Cloves Garlic crushed
2 tsp grated Ginger root
Grated zest and juIce of oneLemon
1 pinch ground Cinnamon
1 pinch Cloves
1 pinch cumin
1 pinch Salt
1 pinch black pepper
Chicken Kebab Method / Tarika:
- Thread chicken breast meat onto bamboo skewers and arranged in a single layer in a shallow dish.
- Mix together rest of the ingredients for marinade; adjust seasoning. Pour over chicken, cover, and marinate at room temperature one hour or so.
- Grill until nicely browned, about eight to 10 minutes.