Bihari Chicken Malai Boti recipe by Zubaida Tariq. This delightful Ramadan Recipes recipe of Bihari Chicken Malai Boti can be ready in approximately 30 Minutes and good to serve around 2-4 People. Follow all the steps recommended by Chef to get a perfect dish.
Published Date : 12/25/2014
By :PK Mart
Detail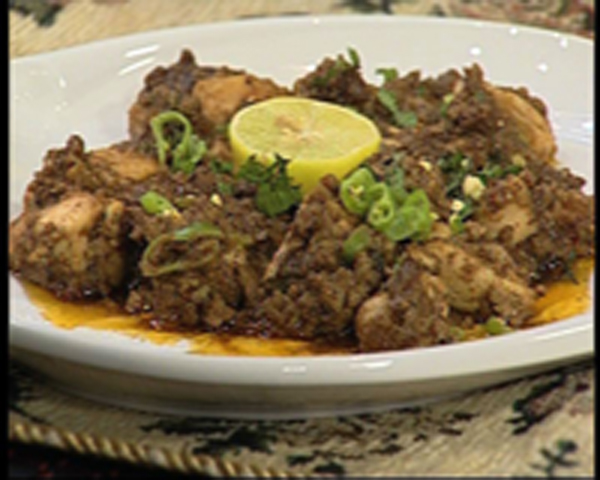 Ingredients
½ kg chicken boneless
½ packet fresh cream
6 whole red chilies
2 tbsp roasted gram lentil
1 tsp white cumin
1 tsp black cumin
Salt as required
1 tsp whole coriander
2 large cardamoms
4 small cardamoms
2 lemons
4 green chilies
Oil as required
Method
Roast 6 whole red chilies, 2 tbsp roasted gram lentils, 1 tsp white cumin, 1 tsp black cumin, 1 tsp whole coriander, 2 large cardamoms and 4 small cardamoms all together on a griddle and grind them together.
Add salt to taste and ½ kg chicken in it.
Then add chopped green chilies.
Add a little amount of oil in a wok, put the chicken in it and dry the water out.
Add cream and lemon juice and put it on on dum.
Delicious bihari chicken bihari boti is ready to serve.