Aatay Kay Ladoo recipe by Zubaida Tariq. This delightful Desserts recipe of Aatay Kay Ladoo can be ready in approximately 30 Minutes and good to serve around 10-12 People. Follow all the steps recommended by Chef to get a perfect dish.
Published Date : 12/23/2014
By :PK Mart
Detail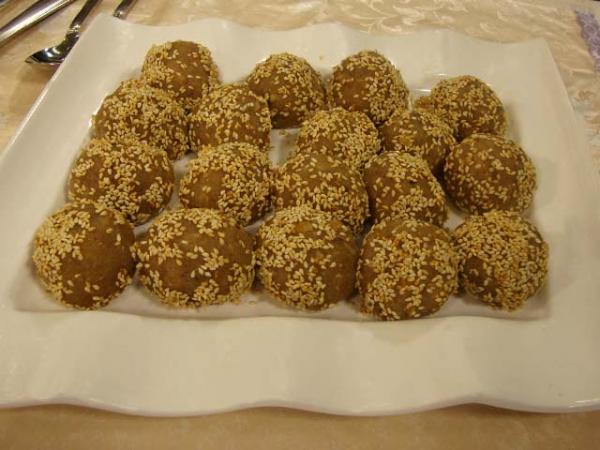 Ingredients
1/2 kg flour
1 cup walnuts
1 cup Roasted sesame seeds
2 cups sugar
2 packets Fresh cream
4 Small cardamoms
20 Almonds
20 Pistachios
1 ½ cups oil
Method
In a wok,
add 1 1/2 cup oil and 1/2 kg plain flour with 4 small cardamoms and stir together.
When flour begins to change color, add 1 cup walnuts, 20 sliced almonds, 20
sliced pistachios and 2 packets fresh cream. Mix together and allow cooking for
another 5 minutes. Then add 2 cups sugar and form into small laddos. Sprinkle
some roasted white sesame seeds on top and serve.